Calem Enterprise Training
Calem Enterprise Training is offered to Calem Enterprise customers. The training is instructor-led and conducted over the web.
To help our customers improve efficiency we have released the training slides as well as the videos so the training can be referenced, or taken by users at their own pace when needed. The training includes five parts. It is recommended that you go through them in the order shown below.
Take Part 1 first
Take Par 2.0 (User Interface and Asset Module)
Take the rest of Part 2, Part 3, Part 4, and Part 5 in the order based on your needs.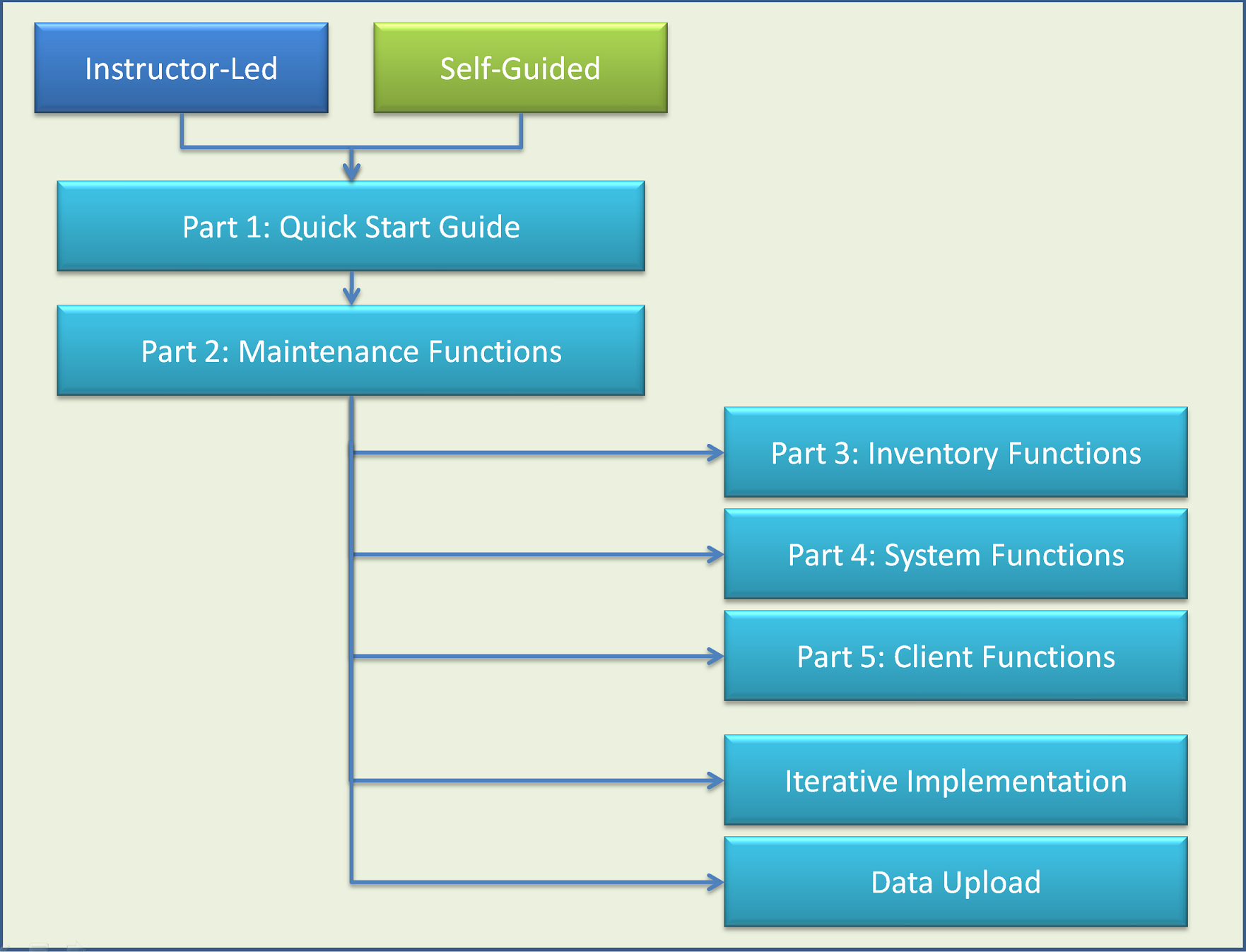 Calem Enterprise Self-Guided Training
Learn Calem Enterprise by working through the training videos in the following list.
Part 2: Maintenance Functions
Part 3: Inventory and Purchase Functions
Part 4: System Functions
Iterative Implementation of Calem Enterprise
Iterative implementation means to implement Calem Enterprise with small, repeatable steps. Each iteration implements one one or more functions for a selective data set. It enables you to have an operational EAM/CMMS solution from the get-go, then extend it incrementally.
Watch Iterative Implmentation Video

The Iterative Implementation was presented at WAI OPERATIONS SUMMIT & WIRE EXPO 2016 | Slides.
Calem Enterprise Data Upload
Once you have gone through the Calem Enterprise training, data upload may be your next step. The upload utility in Calem allows you to populate your Calem Enterprise data efficiently.
Some excel templates are listed below. You may also use an excel file exported directly from Calem Enterprise as your template to upload or update your data.
Check out the blog about the data upload at Batch Update by Data Export and Import before uploading your data.
"Calem Enterprise Data Upload Guide" has more information about the data upload utility.
"Calem Enterprise Implementation Guide" is also a useful reference.
These two guides are available to Calem Enterprise customers and can be downloaded from Calem Support Site with customer login.
You may build out the data for your Calem Enterprise in the order below.
First of all, build out the locations and assets
Upload users for your operations including users who access the system and users who do not log into Calem.
Next, populate the global item list and site inventory
You may define failure codes and upload manuals and drawings to Calem Enterprise
Maintenance plans and work should be defined next
You may start your work orders, service requests and change management with a partial data set uploaded above. The data build steps above may be iterated so you can start your operations with Calem; or you may do an iteration whenever a new site is added to the service.
Vendors should be populated before you can use requisition and purchase orders to manage your inventory stocks and receipts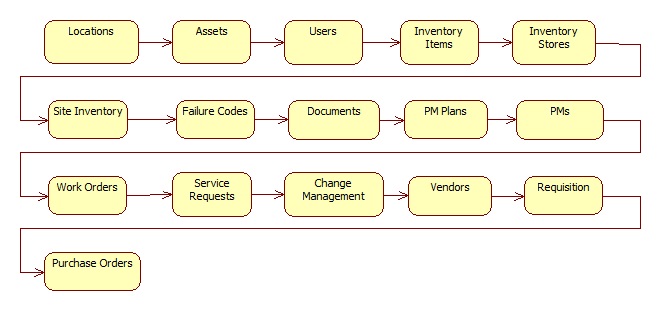 Excel Templates for Data Upload